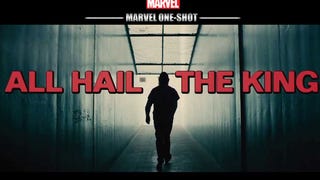 I could give you my impressions but I'm sure you'd rather just watch the latest one shot from Marvel showing whats currently happening in the life of Trevor Slattery aka The Mandarin.

An interesting note, currently he is in SeaGate Prison. A prison once known for holding one Luke Cage.

Hmmmm…makes me wonder who else…
So MS wants users to check in every 24 hours to verify they own the game. Now for the most part users are not pleased with this idea, they wonder what will occur if they are without internet and Sony has done a decent job of capitalizing on this mistake by saying we don't have this problem and we're cheaper.